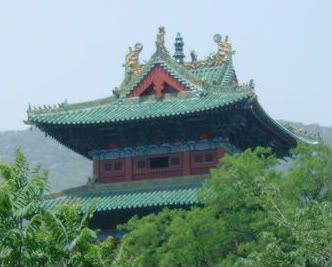 I have been back home for nearly a week now and it has been a nice chance to put everything in perspective. I have been able to catch up with some old friends and hope to follow through with some more throughout the long weekend. I am happy to have cheese and hamburgers again. Its nice to be able to shower everyday and have clean towels. It is a little weird to slow things down, when I am traveling almost everyday is jam-packed and my schedule is always pretty tight. The culture shock has been minimal, and I have been getting plenty of sleep. I am not all that excited about going back to work, simply because it is so much of the same old...
My challenge to myself for this week is to plan out my next couple of years and begin executing my plan. I have been really impressed with my girlfriend's cousin and her husband, and it is really inspiring. Two years ago they were living out of a small rented apartment and still trying figure out how they were going to get married and start their lives together. Now they have a home that they designed and built from scratch, they have a child on the way, and everything was planned from the beginning. A friend of mine also reinforced this impression with a little story that I will share...
A study was done in a Harvard business class regarding goals and planning. Out of 100 students, 5 had explicitly written and set goals for their life. Years later, the study caught up with the students and found that each single one of the 5 who had goals were worth more than the entire sum of the other 95.
So not that monetary worth is at the top of my life list, but I think this can illustrate that it is much easier to get what you want if you know exactly what it is. If you are not making the decisions that guide your life then someone else is.
So right now the only goal I have written down is:
1) Spend more time at the beach
which I will be following up with this afternoon.
Happy Memorial Day weekend everyone and be careful driving home when everyone gets out of work early. Take the back roads if you know them, it will be a much better way to start your weekend just easing into it rather than sitting in traffic.
Also - I have way too many China photos to show everyone, but I made a little highlight reel of some of my favorites. I still have no wedding pictures, but I will let you in on the combo Judeo-Chinese wedding when I get my hands on them.
CHINA!